The content is accurate at the time of publication and is subject to change.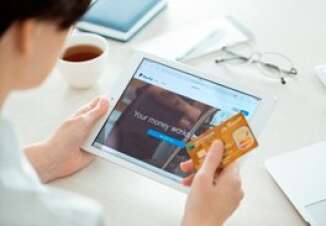 MasterCard and PayPal have worked together for some time but now they are taking their relationship to a more global level with the inking of a new deal giving consumers in Europe, Canada, Africa, Latin America, the Caribbean and the Middle East access to MasterCard when making payments with PayPal.
This deal gives consumers the choice to use MasterCard while using PayPal, no matter where they are – and it will be part of PayPal Wallet. "People everywhere know and trust the familiar MasterCard brand, whether they're paying in the physical or digital world," said Ann Cairns, President International, MasterCard.
"Our expanded partnership with PayPal affirms our commitment to our billions of cardholders across the globe to deliver the simple, speedy and secure payment experience they've come to expect from MasterCard, across devices and channels," she said.
MasterCard in PayPal Wallet
As is the case with other agreements between the duo, this global expansion comes along with a variety of growth opportunities for both companies. For MasterCard, it means not only being included as a payment option in the PayPal Wallet, but it also lets people choose it as their default payment option. Users will be able to easily add MasterCard into PayPal via banking apps.
Expanding
With this deal, PayPal will be able to use tokenization services and expand their reach when it comes to consumers using their wallet when they are paying at the counter. People will also be able to pay with PayPal Wallet at stores around the world, and they will also be able to move funds already in their PayPal account into their MasterCard debit card.
"Today's news is the latest in a line of great partnership developments with MasterCard," said Gary Marino, chief commercial officer at PayPal.
"Together we expect to accelerate digital payment adoption across the world, improve the payment experience online, in-app and in store, and empower millions of consumers to seamlessly manage and move their money," he said.