The content is accurate at the time of publication and is subject to change.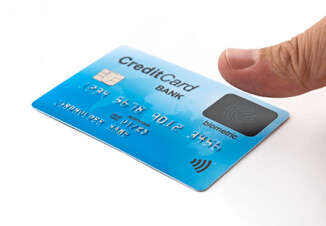 Samsung and Mastercard announced a new partnership to develop a biometric card with a built-in fingerprint scanner to authorize transactions at in-store payment terminals.
The aim of the Mastercard, Samsung Electronics' System LSI Business, and Samsung Card collaboration is to increase security and reduce physical contact points at the same time. With the new card technology, cardholders won't need to sign or enter a PIN on a keypad to authorize a transaction, their finger will be scanned directly from their own card and not from an external point of sale (POS) terminal.
Mastercard already has the Mastercard Biometric Payment Card, with similar technology that was released a few years ago. However, Samsung is planning to use a new chipset manufactured by Samsung's System LSI Business. This technology will be compatible with any Mastercard chip terminal or POS terminal.
For comparison, the Apple Card is designed for Apple devices to be mostly used on iPhones. But Apple also offers a physical titanium card that will require a code when a cardholder uses it at a POS device - it doesn't have a built-in fingerprint reader.
The upcoming Samsung Card with a fingerprint scanner will debut in South Korea later this year. There is no information about entering other regions yet. Even in South Korea, the launch of the biometric card will be gradual and will start from corporate credit cards that have more international transactions.