The content is accurate at the time of publication and is subject to change.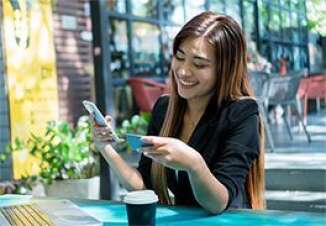 Some consumers have received the Apple Card, letting them earn up to 3% cashback. It has reportedly been rolled out to a random assortment of consumers who opted into the notify list Apple set up when they announced the new card.
What if you didn't get the Apple Card? Never fear this is a test run for Apple, and once they all the kinks out of the digital card they will be issuing more. Wondering what credit score gets you the Apple Card? Unfortunately no one knows the answer to that question yet.
It's important to note that the Apple Card is a digital credit card designed to be used with the iPhone, but people who want an actual card can ask them to send them a titanium Apple card.
The Apple Card is part of the MasterCard network and is issued by Goldman Sachs.
Earning cash back with the Apple Card
With this credit card, people earn 3% cashback when buying merchandise and paying for services via Apple, which includes spends at Apple retail stores, the Apple website, iTunes, Apple Music and the App Store.
They earn 2% cashback when using Apple Pay to make purchases, and all other spends nets cardholders 1% cashback.
Using Cashback every day and more
Cashback is tallied up on a daily basis each evening and then transferred in the cardholders Apple Cash card account. Cardholders can then opt to get their cashback as a statement credit, which can be used toward their cards balance. But they can also have it transferred to their bank, or use iMessage to send it to a family member or a friend. That's not all they can also use it just like they would cash via Apple Pay.
That said some cardholders may not have an Apple Cash card. In that case, the cashback is transferred into their Apple Card account. They can then employ the Wallet app to redeem their rewards.
There is no annual fee for this card. There are also no late fees to deal with, and when traveling abroad Apple does not charge a Foreign Transaction Fee. The app also lets cardholders track their spending to see how much they are spending in a variety of categories. Individuals looking for more information about this card can visit the website.