The content is accurate at the time of publication and is subject to change.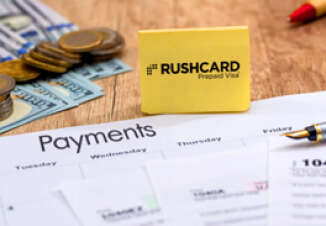 MasterCard and UniRush, a prepaid debit card company co-founded by Russell Simmons, will be paying out an estimated $13 million due to a ruling by the Consumer Financial Protection Bureau (CFBP). This ruling came down as a result of issues with the UniRush's reloadable prepaid debit card called the RushCard.
Back to October 2015 a variety of failures occurred with the RushCard, which the CFBP has deemed as having been preventable. These failures left customers without access to the funds that were in their accounts.
MasterCard and UniRush was ordered to pay an estimated $10 million to customers who were left out in the cold due to the failures, and an additional $3 million in fines.
"MasterCard and UniRush's failures cut off tens of thousands of vulnerable consumers from their own money, and threw some into a personal financial crisis," said CFPB Director Richard Cordray. "The companies must set things right for consumers and make sure such devastating service disruptions are not repeated."
The issues outlined in the findings include:
• Consumers could not access their funds
• Processing of payments and deposits were bungled
• Customers were given inaccurate information about their accounts
• Did not provide customers who were having issues with customer service
The details
When the system failures occurred customers could not use their RushCard to access their wages or direct deposits, nor could they make a cash withdraw, buy merchandise, pay their bills, or check to see how much was in their account. When the failures occurred customers reached out to UniRush, but there was then a breakdown in customer service leaving many unable to access help.
How did this happen? UniRush picked MasterCard to be their new payment processor in 2014, and they prepped during the next 13 months to make the switch to the MasterCard platform. They then made the change between October 10 to 12, 2015, at which time 650,000 people actively used the card, and 270,000 of those used their RushCard to receive direct deposits.
During the changeover the failures occurred, with almost 830 consumers making complaints about RushCard after they were unable to access their accounts. When looking at other prepaid cards the CFPB got only 147 complaints between November 2014 and January 2015.
Enforcement and fines
At the end of their investigation the CFPB ordered MasterCard and UniRush to pay restitution civil penalties. They were also told to create a plant to prevent other disruptions in service. The CFPB will monitor them to make sure they comply with the plan.