The content is accurate at the time of publication and is subject to change.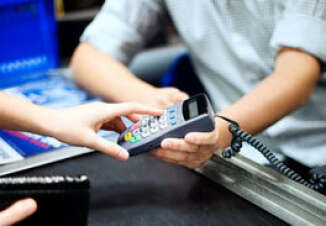 MasterCard has rolled out its 360° campaign designed to give small businesses a leg up when it comes to preparing for the EMV and chip card technology conversion. The program provides small businesses with webinars, makeovers, and a website-based educational platform they can use to start making the changes needed for a smooth transition, while also educating them on why EMV technology is an important step in protecting consumers.
"Chip cards all but eliminate counterfeit fraud. We know this because we've seen significant fraud reductions in all 80+ countries where EMV has been implemented," said Carolyn Balfany, senior vice president of Product Delivery – EMV, MasterCard. "The power of chip is realized as more cards and terminals are enabled and used. The goal isn't to move card fraud around the system. The goal is to drive card fraud out of the U.S. – benefiting banks, merchants and, most importantly, consumers."
The Chip 360o edge
MasterCard and its partners are contacting both small and mid-sized businesses giving them access to the initiative so they can create their own EMV adoption strategies and plans.
The campaign is slated to run until the end of the year, and includes:
The rollout of EMV Central, a website for small businesses, discussing all things EMV. On the site, business owners can check out articles by experts as well as infographics and videos.

Small businesses can enter MasterCard's EMV Makeover contest through May 14. MasterCard experts will work with local providers to update software, help train employees, and upgrade terminals.

Access to Master Your Card, a community-based financial education program offering consumers, governments and small business educational materials on EMV technology. Modules in the program range from novice to advanced. It also includes workshops, brochures, webinars, and a website.

MasterCard has created a two-minute video about next generation payments for banks to offer their small business customers.