The content is accurate at the time of publication and is subject to change.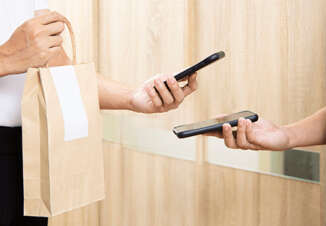 Mastercard is making contactless payments more available by moving them to the cloud and allowing acceptance via a mobile phone.
Mastercard has partnered with NMI, Global Payments Inc., and Computer Engineering Group (CEG) to launch its first live Cloud Tap on Phone pilot. Cloud Tap on Phone is a next generation acceptance product with software hosted on Microsoft's Azure cloud platform.
With Tap on Phone businesses of any size can accept contactless payments using a device they already own: a smartphone or tablet. That means, they no longer need to buy hardware terminals or extra features. Businesses can turn their Android smartphone or tablet into an electronic point-of-sale device.
Cloud Point of Sale (POS) enhanced Tap on Phone and empowered Mastercard partners to develop their own cloud-based products with new tools and capabilities. With Cloud POS, the components that enable the processing of contactless transactions and some security functions are moved from the individual smartphone to the cloud. That means better security and lower development and maintenance costs.
Pre-certified Cloud POS software development kits will be openly available in multiple cloud environments to encourage solution providers, fintechs, acquirers and processors to innovate and co-create new cloud-first products.