The content is accurate at the time of publication and is subject to change.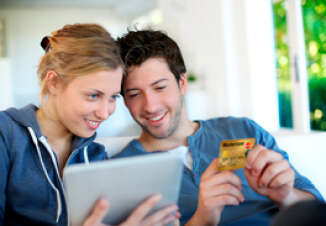 MasterCard is upping the security ante by investing $20 million in cybersecurity technology designed to not only thwart hackers, but to give customers, merchants and banks peace of mind.
The cybersecurity measures will include futuristic-sounding measures like facial and voice recognition. Fingerprint matching and next generation technology will also be used within the cyber systems of financial institutions to secure data.
This new technology is seen as a valuable addition to the EMV technology being rolled out across the industry.  "While progress is being made with the move to EMV and mobile payments, our continued investments reinforce the efforts we are taking to protect the payments system for cardholders, merchants and issuers," said Chris McWilton, president, North American Markets, MasterCard.
The future is now: Next generation tech for cardholders
MasterCard and First Tech Federal Credit Union will be partnering up to launch a pilot program designed to protect cardholders using biometrics. They will be using facial and voice recognition and fingerprint matching technology to give cardholders a very personal way to authenticate and verify their transactions, whether using credit or debit cards.
If this trial run is successful, MasterCard believes it can give cardholders a way to enhance security without compromising ease of use or convenience.
These measures are seen as additions to protections already provided including: identity theft alerts, chip cards, a zero liability policy for credit, debit and ATM transactions, and digital payment systems.
Extreme bank security
In the spring, MasterCard will begin rolling out a program called Safety Net in the U.S. It's designed to add additional protection at the bank level, by reducing the risk of cyber-attacks and fraud on top of the measures that are already in place.
When this program starts, it will monitor and block specific kinds of transactions based on a predetermined set of security criteria. It will only step in to block fraudulent activity in extreme cases.
First Tech Federal Credit Union is headquartered in Mountain View, California. They specialize in working with technology oriented companies and their employees, including HP, Microsoft, Agilent, Intel, and CISCO.