The content is accurate at the time of publication and is subject to change.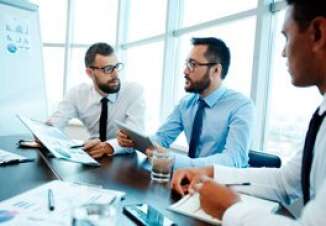 MasterCard will be launching the Inclusive Futures Project, a new program, offering gig and next-generation workers a variety of products and services, such as budgeting tools, real-time payments, and financial education.
People working in the gig economy often have a variety of jobs, and a wide range of challenges that go along with that, including variable paychecks and varying benefits. A third of those working in this segment of the economy often do not have the tools to steer their way through the traditional financial landscape. The Inclusive Futures Project is designed to leverage the MasterCard network to help them get their needs met.
"MasterCard is in a great position to respond to the changes we're seeing in our economy – to use our technology infrastructure, digital payments expertise and data and insights to introduce meaningful solutions that help our changing workforce prosper and our cities continue to flourish, all benefiting from a connected economy," said Craig Vosburg, MasterCard North America President.
There are three areas that the Inclusive Futures Project is designed to specifically help out with including:
Digital solutions for managing finances and hurrying along payments
Government services to up innovation and efficiency
Smart cities working toward a digitally comprehensive future
Education and healthcare
When it comes to digital solutions MasterCard has teamed up with Care.com, an online service created to help find and manage family care. This partnership is designed to provide caregivers using Care.com a way to manage their variable cash flow, as well as personal finances. How does it work? They provide people with real-time payments for services, as well as budget management tools.
MasterCard is also partnering with Square to improve financial literacy and create educational workshops geared toward entrepreneurs and small business owners. This initiative will begin in municipalities located in New Orleans and Cleveland. "Small businesses are the growth engine of the economy, and the economy is better when everyone has access," said Mary Kay Bowman, Head of Payments, Square.
"Along with MasterCard, we want to learn about improving economic empowerment in cities across the country. It's all part of our mission to help sellers of all sizes start, run, and grow their businesses," she noted.
Smart cities
Creating smart cities are also part of this initiative. They are launching a public-private sector program simply called City Possible, and in this program MasterCard will reach out to cities and corporate partners around the globe to help them create urban economies that are both more comprehensive and sustainable.