The content is accurate at the time of publication and is subject to change.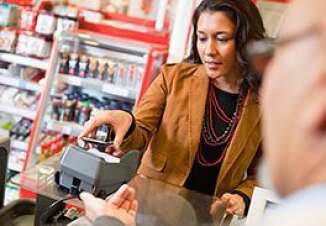 Going digital when it comes to key aspects of day to day operations is on the agenda for many businesses these days, but when it comes to managing payments from their customers it can eat up a lot of precious time. The fact that time is money for businesses is something Mastercard is well aware of having just launched a Virtual Card Receivables Service so they can reconcile virtual card payments digitally.
The Virtual Card Receivables Service can be used by businesses of all sizes and types and is seen as a way to help them streamline payments. "As more companies turn to Virtual Card payments, we're focused on simplifying processes and enhancing the user experience across the ecosystem. Our new Virtual Card Receivables Service does just that for suppliers," said Jeff Feuerstein, senior vice president, Commercial Products, Mastercard.
"By simplifying card reconciliation, we're helping suppliers streamline their accounts receivable processes, making data available faster and with the same security and privacy standards we uphold for all Mastercard products and services," he added.
How it works
When businesses use the Virtual Card Receivables Service the system will aggregate the payment information made by virtual cards in the Mastercard network. They will then create a comprehensive file where all the information is warehoused.
The file will be available in a variety of formats, so businesses can choose the one that works for them. These formats include both Microsoft Excel and CSV. In turn, they can then quickly and easily assimilate it into their ERP systems, as well as use the information to predict their levels of cash flow going forward.
Doing away with having to reconcile incoming payment data is also on the agenda for Mastercard, and to make this possible they have teamed up with VersaPay, a provider of cloud-based invoice-to-cash solutions. This collaboration will hopefully get rid of the need to reconcile these payments manually.
"We are excited to work with a global payments leader like Mastercard," stated Craig O'Neill, chief executive officer of VersaPay. "Through our joint initiative, we will improve the experience of accepting virtual credit cards for businesses across the US, Canada, and around the globe."