The content is accurate at the time of publication and is subject to change.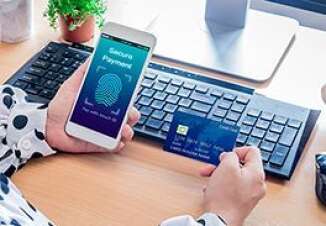 Credit Card security is something that everyone is mindful of these days, and in keeping with this theme, Mastercard is set to buy Ethoca, a company that specializes in helping both retailers and card issuers detect and resolve digital commerce fraud.
There is a full suite of products in the Ethoca digital arsenal all designed to give their customers more protection in the digital arena. Mastercard will be leveraging their abilities in this area and combining it with their already existing security protocols. In turn, this also gives consumers an additional layer of security when using their Mastercard. "Advancements in technology are enabling us to transform the experience for our customers," said Ajay Bhalla, president of cyber and intelligence solutions for Mastercard.
"Ethoca is a strong addition to our multilayered cyber strategy, helping customers take immediate action against fraud and eliminate chargebacks before they can occur. In turn, consumers are provided with a better checkout experience every time they shop at a participating site," he added.
Fraud costs consumers and retailers
Mastercard points to data mined by Juniper Research indicating that retailers may well lose $130 billion due to fraud taking place online over the coming five years.
On the other hand, heightened security can result in false declines that cost retailers money and try consumer's patience. With research from Aite Group suggesting that false declines actually cost this sector $331 billion dollars last year.
Helping protect the digital realm
Ethoca currently works with over 5,000 retailers and 4,000 financial institutions around the globe helping them combat and deal with digital fraud. Once a fraudulent transaction is flagged they contact the retailer in almost real time to let them know what has happened and giving them the chance to verify the transaction.
Once fraud is confirmed they can put a stop on the delivery of the item or actually reverse the transaction. This lets them circumvent the chargeback process. This way the retailer and issue can reduce their costs in this area.
"Mastercard is a natural home for Ethoca," said Andre Edelbrock, CEO of Ethoca. "For more than a decade, we've connected e-commerce businesses with banks to make the payments system simpler and more secure. We are excited to have the opportunity to bring our services to more places and people, ultimately contributing to the best possible online payment experience."