The content is accurate at the time of publication and is subject to change.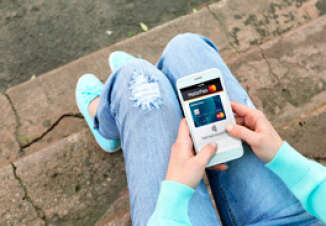 With data and cyber security on people's minds more than ever, MasterCard has announced that Masterpass, its digital wallet, will be outfitted with MasterCard Digital Enablement Service (MDES) in order to make it totally tokenized – in essence making online and app purchases more secure. A fully tokenized MasterPass is slated to be launched in the U.S. in 2016.
MasterPass makes for an easier checkout at the register, since it stores their credit and debit card information, along with their shipping information in their smartphone, mobile device or computer, letting them check out with a click or two. Now that they are integrating MDES into the MasterPass system, and using tokens to transmit financial data at the register, whether online, via an app or in real time, people will get the same kind of security they do with other tokenized payment systems, like Apple Pay, Android Pay and Samsung Pay.
MasterCard sees fully tokenizing MasterPass as a way to increase connectivity and safety for consumers and issuers. "MasterPass enables consumers to pay for the things they want with the security they demand, online or in-app, using any device. In tokenizing MasterPass, we're creating for consumers a secure 'digital stream' directly from their bank which can be connected through the online and mobile banking tools they already know. Together with our banks, we are creating the easiest and most secure way to pay today," said Ed McLaughlin, Chief Emerging Payments Officer at MasterCard.
How does it work?
Once issues request that their cards be tokenized, MasterCard will swap out their customers account numbers for tokens. What does this mean? Rather than transmitting the user's credit card information to the register or online terminal when checking out, MasterPass will create a token that is transmitted to the terminal instead.
The token holds a one-time code that lets the payment go through, but does not actually transmit the user's card number or other financial information. Tokens are unique so no two will be alike. It also comes along with EMV-based security. The fact that no actual financial information is shared with the register increases security.
The MasterCard Digital Enablement Service (MDES) was launched in 2013, and has been used to tokenize credit, debit, co-brand, prepaid cards for popular digital wallets, ranging from Apple Pay to Samsung Pay.