The content is accurate at the time of publication and is subject to change.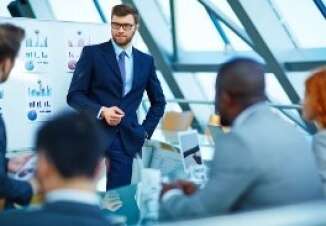 There is a very real economic give and take between Middle Market firms and cities, according to a new index released by American Express, finding that while metropolitan areas offer these companies both infrastructure and access to employees, they provide cities looking to keep or build their economy with a much needed economic foundation.
The Middle Market Power Index: Best U.S. Metropolitan Areas for Middle Market Firms was launched in 2015 by American Express and Dun & Bradstreet. The index takes a close look at why some cities and the surrounding areas are more alluring to middle-market firms than others, while also exploring their impact on the cities where they are located.
"We hypothesized that there is an important relationship between middle-market firms and the metro areas in which they operate, but the findings from this report really show how close and interdependent that relationship is," said Brendan Walsh, Executive Vice President, American Express Global Commercial Payments.
"When metro areas have a strong middle market presence and those firms are highly productive, they are able to rebuild faster, stay more competitive, and provide for a dynamic local economy," he said.
New York has the Most Middle-Market Firms
Some cities were more popular with middle-market firms than others in the study. New York City was found to have the most middle-market companies, and that they are an integral factor in its economic clout.
New York is home to 7,925 of the approximately 180,000 middle-market companies in the US. Companies in the area also hire a bigger share of employees than similar firms in other metro areas.
Yet, when it came to productivity, New York did not fare as well, coming in with a rank of 16. Cities, like Houston and Los Angeles, outperformed the Big Apple in this area.
The Most Productive Cities
Middle-market firms in the greater Houston area did very well when it came to the productivity, with firms in the area generating $215,107 (avg.), the biggest share of revenue per employee. This amount is nearly $40,000 more than the U.S. average ($176,000). It is also just about $100,000 more than the revenue per employee generated in the Orlando-Kissimmee-Sanford area ($119,701), which received the lowest productivity ranking in the index.
The top five cities when it came to revenue per employee are:
Houston-The Woodlands-Sugar Land, TX ($215,107 avg. revenue per employee)
Los Angeles-Long Beach-Anaheim, CA ($203,734 avg. revenue per employee)
Miami-Fort Lauderdale-West Palm Beach, FL ($198,902 avg. revenue per employee)
Riverside-San Bernadino-Ontario, CA ($197,312 avg. revenue per employee)
Philadelphia-Camden-Wilmington, PA, NJ, DE ($187,616 avg. revenue per employee)
On the other hand the five cities at the bottom of the productivity ranking are:
Orlando-Kissimmee-Sanford, FL ($119,701 avg. revenue per employee)
San Antonio-New Braunfels, TX ($122,912 avg. revenue per employee)
Detroit-Warren-Dearborn, MI ($137,454 avg. revenue per employee)
Tampa-St. Petersburg-Clearwater, FL ($150,190 avg. revenue per employee)
Baltimore-Columbia-Townson, MD ($150,787 avg. revenue per employee)
The data for this index was obtained by examining all of the U.S. firms that are in Dun & Bradstreet's (D&B) commercial files between March 2011 and March 2017. They specifically review data from companies making between $10 million and $1 billion in revenues.