The content is accurate at the time of publication and is subject to change.
This content is not provided by Citi. Any opinions, analyses, reviews or recommendations expressed here are those of the author's alone, and have not been reviewed, approved or otherwise endorsed by the Citi.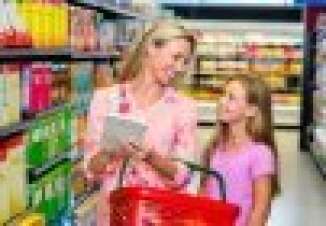 While some may assume that Millennial parents are all about doing their back-to-school shopping online, that is not the case according to a new study by Citi Retail Services (Citi is a Credit-Land.com advertising partner), finding that 65% think shopping in brick-and-mortar stores is a better way to stay on their budget, when compared to cyber shopping.
This year nearly three-quarters (72%) will be doing the bulk of their shopping in actual stores, and when it comes to back to school shopping what their kids think is important. In the study, 91% of Millennial parents indicated that they outdo their own parents when it comes to taking what their child wants into consideration before making a purchase. "More Millennials are entering parenthood, which is having a profound impact on retailers," said Leslie McNamara, managing director and EVP of Business and Market Development for Citi Retail Services.
"These parents place tremendous value on their children's opinions when shopping and are not as swayed by brand on big ticket items like electronics. Retailers can incorporate this into their approach when marketing to Millennials, whose habits may defy generalizations as they enter the next stage of their lives," she said.
Budget matters
While staying on their budget is a key reason for heading to actual stores, Millennial parents do have some other reasons for shopping in brick-and-mortar stores, including:
Trying on clothing and trying out electronics (63%)
Seeing what their child likes and including them in the process (60%)
Having an easy way to compare items (48%)
Finding better bargains and deals (43%)
Back to school season is extended
They found in the survey that Millennial parents see back-to-school shopping as an ongoing process and not a time limited event, with nine out of ten expecting to pick up some gear after the first day of school.
In fact, on average 27% expect that to happen, and they believe they will be picking up odds and ends until about a month after school has started.
And Millennial parents are actually fine with this, believing that it will help them stay on their budget (60%), save them money (41%) and give their child a chance to check out what other kids have bought (30%).