The content is accurate at the time of publication and is subject to change.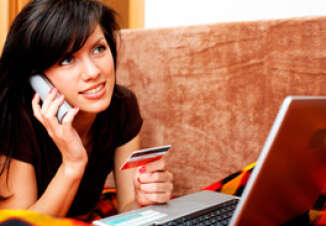 It might be easy to believe that older people are more apt to give up their personal data on the phone and be victimized by scammers than the younger generations. But not so fast. According to a new study by First Orion, a company specializing in phone call transparency solutions, Millennials are six times more likely to give up their personal data during a phone call than their older counterparts.
What about giving up their Social Security number? Here too they outdid the other generations – with Millennials being two times more likely to give up that data point. That said, some did take the time to vet these callers, with 17% giving their personal information to a stranger after they confirmed the last four digits of their social security number. Yet just 3.2% of Gen Xers and just 2% of Baby Boomers did the same.
When it comes to identity theft, just 35% of Millennials felt like they were at risk, while 50% of Gen Xers and 54% of Baby Boomers believed it could be an issue for them.
Scammers impersonating the IRS
Tax season has just ended and scammers are taking advantage of it, according to the study, with 40% of people indicating that they had received a call from a scammer pretending to be from the IRS.
"Scammers are getting increasingly more aggressive – particularly around tax time," said Jonathan Sasse, CMO of First Orion. "Last year IRS scam calls went up 3x in the two months following tax day and we can expect more of the same this year."
The survey found that IRS-based scams made up 27% of the calls, with calls about cruises and vacations (25%) following closely behind and bank/credit card scams (16%) coming in third.
Looking for some help from cell phone carriers
People are looking for their phone carriers to get into the game and protect them from scammers, with half of the respondents in the study believing that the carrier should block these calls and text messages, so they never have to deal with them.
Would a carrier's ability to block these calls be a deal breaker? For some, it may, with just about three-quarters indicating that they would go with a cell phone provider who could block scammers.