The content is accurate at the time of publication and is subject to change.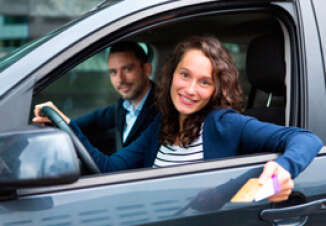 Owning a car is equated with being free, not to mention being convenient, so its not surprising that 19% of Millennials, falling in the 25-34 age range, are ready to do what it takes to get a sweet ride, even if it means charging it and dealing with high interest rates, according to a new study by FICO.
While some millennials willing to hand over their credit card to get a ride, others are looking at old school methods, with paying for a card in cash being the preferred method for 34%, while 27% would hit up the bank or credit union for a loan, and 20% will be looking at car dealers to provide financing.
FICO says that Millennials need for a car whether its for pleasure or work opens the door to opportunity for auto lenders. "This study shows how important owning your own car is to people both for their livelihood and for the convenience of it. Defaults are generally low with cars, so there is scope to optimize lending to offer better deals to lower-risk customers, as well as broadening the pool of potential customers eligible for loans," said Ken Kertz, auto practice director for FICO.
Cars are hot ticket item
When it comes to why cars are so in with Millennials the answer is pretty simple with 91% wanting one to simplify their life. With just 2% suggesting that they would use a car owned by a family member and 1% opting to use a ride sharing program as their primary way of getting around town.
When are they planning to buy a car? For 39% this year is looking like a great time to get a car, up from their younger counterparts in the 18-24 age range (22%) and baby boomers (28%) too.
A car boom?
Oil prices are down, interest rates are low, and the economy is thriving so the study suggests that its a prime time for a car boom in the U.S. Continuing a trend from last yer when car manufactures sold 17.5 million cars and light trucks, which represented a 5.7% upswing from the year before.