The content is accurate at the time of publication and is subject to change.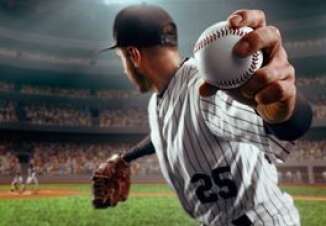 Allegiant Airline and Minor League Baseball have inked a deal paving the way for a credit card partnership, one giving fans a credit card that reflects their fandom in terms of rewards whether they are traveling or catching a game. When they get their new card they can pick out their favorite team or teams, and then earn team and community-specific rewards. The new cards will go live in 2019 and offer team-based graphics.
This partnership is seen as a way to give cardholders the best of both worlds. "The expansion of our partnership is a testament to the synergy between our two brands and Allegiant's commitment to MiLB," said David Wright, Chief Marketing and Commercial Officer for Minor League Baseball.
"This new component of the partnership will give fans the opportunity to start earning rewards both at the ballpark and in their communities while continuing to support their favorite Minor League Baseball teams," he added.
The Allegiant World MasterCard
Right now with the Allegiant World MasterCard, people earn triple points when flying with Allegiant Airlines, double points when eating out and one point per dollar on everything else. There are also no blackout dates to deal with when booking travel.
Cardholders also get 15,000 bonus points, once they spend $1000 within 3 months of having their new card. The 15,000 points are enough to get $150 off when traveling with Allegiant Airlines. Points do not expire as long as cardholders make one purchase a year.
When traveling with Allegiant cardholders get free priority boarding, and one beverage for free, as long as they flash their Allegiant World MasterCard. Also, there are no foreign transaction fees to deal with when traveling abroad.
Cardholders also get access to a "buy one, get one free airfare" deal when they use their credit card to buy a vacation package via Allegiant, as long as it includes four or more hotel nights on the same itinerary. This same deal is in play if they book seven or more rental car days on the same itinerary.
There is a $59 fee for this card. To get more information about this card people can visit the website.
Not a new partnership
This partnership comes on the heels of a multiyear national partnership announced by the duo in July, which made Allegiant the "Official Airline of Minor League Baseball."