The content is accurate at the time of publication and is subject to change.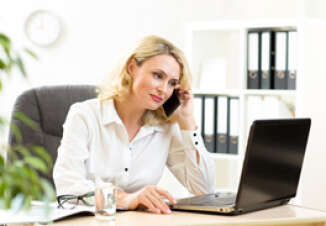 People are embracing mobile banking apps at a rapid rate, according to a recent analysis of consumer payments habits.
Payment processing firm TSYS surveyed over 1,000 people online and found that half of them had mobile banking apps downloaded onto their smartphones. Of those who had apps on their phone, 70% reported using them at least a few times each month.
The 2015 U.S. Consumer Payment Choice Study was TSYS's fifth annual report, and showed several significant changed in consumer behavior since last year. This was the first year that the survey included questions about mobile banking.
Other key findings included information about which payment methods people prefer, how they choose which credit card to use, and what kind of communications people want to get from their financial institutions.
Debit still most popular choice, but is on the wane
Asked about their preferred payment method, people were still most likely to choose their debit cards. However, debit card use is declining slightly, while consumers' fondness for credit is holding steady.
Forty-one percent of those surveyed said debit cards were their first choice of payment type, down from 43% last year and 49% in 2013. Credit cards were the first pick for 35% of folks, same as last year.
Credit card rewards lure users
When it comes to which credit card to use, people look to which one will give them the biggest bang for their buck. Rewards programs factor heavily into credit card preference, with 55% of respondents saying that the best part of their favorite credit card is its loyalty perks.
Cash back, points, or frequent flyer miles are the most common rewards offered by credit cards.
Email, digital, and mobile taking over the payments landscape
As far as communications about purchases and other transactions, email is the preferred mode of contact for 46% of those surveyed.
People don't want to get too many messages about special offers, however. Forty-three percent of survey respondents said they wanted to receive marketing offers only once a month.
Digital communications and mobile payments will only become more popular over the next few years, said TSYS executive John Dale Hester. "We expect the emphasis on digital engagement and technology to continue as innovation increases and new products become available to consumers," he said.
The group presented their research at the PayThink Conference in Las Vegas in September. A copy of their full report is available here.