The content is accurate at the time of publication and is subject to change.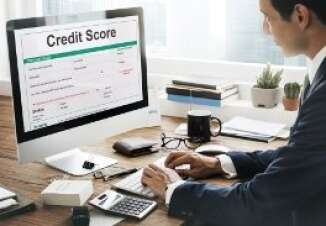 FICO is rolling out the next evolution of the FICO Score XD program - FICO Score XD 2. This system uses alternative data to generate credit scores for people who were previously deemed to be unscorable because they did not have an adequate credit history. With this expansion, 26.5 million consumers who were believed to be unscorable now have a shot at getting credit, and it may well be easier to get a credit card, too.
Mixed in with the 26.5 million previously unscorable consumers, 11.8 million did not have any credit files for credit bureaus to check when they apply for credit cards or loans. But with the launch of FICO Score XD 2, they can now be scored using alternative financial data.
The system is believed to be good for lenders looking to provide credit, as well as for consumers looking to get credit cards and loans. "FICO is dedicated to empowering lenders to safely and responsibly provide an onramp to mainstream credit for millions of people," said Jim Wehmann, executive vice president of Scores, at FICO.
"With FICO XD 2, we continue to leverage alternative data sources to innovate and help lenders expand credit access when traditional credit data is unavailable to assess risk," he added.
Providing more people with more chances
FICO Score XD 2 is generated by using a wide range of alternative data sources in order to make sure that the scores reflect the individual's current behavior. It also uses the same methodology and scoring range (300-850†) that FICO uses to develop traditional FICO scores.
In the past, FICO was able to provide scores for 91 percent of people, but now FICO Score XD 2 ups the percentage to just about 98 percent.
They also found that consumers who have a FICO Score XD 2 of over 620† and who get credit tend to have a high traditional FICO score in the future. In fact, they say that 75 percent of people have a traditional FICO score of 620† or more in the succeeding two years.
The evolution
The original FICO Score XD program was launched in 2016. It was developed by FICO in conjunction with LexisNexis Risk Solutions and Equifax. They were looking for a way to provide consumers who could not be scored using traditional methods with a reliable credit score.
The FICO Score XD was originally created to provide credit scores for people who could not be scored, but the new system has been further upgraded to pull data from additional alternative sources to create a score for a wider range of consumers. This gives lenders more ways to determine if consumers are a reliable risk for credit cards, loans and more.