The content is accurate at the time of publication and is subject to change.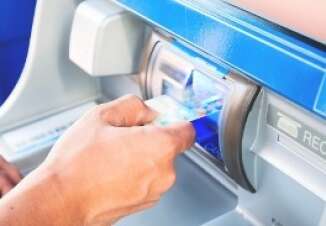 Last year there was a 10 percent upswing in compromised debit cards in the United States, according to FICO, the Silicon Valley analytic software firm. They also reported that there was an 8 percent increase in debit card compromises at both ATMs and retail devices.
This data is just for card fraud happening in real time at physical devices and does not apply to online card fraud. "The number of compromises and the number of card members impacted set a new record last year," said TJ Horan, vice president of fraud solutions at FICO.
"While most devices are safe, fraudsters are developing new technology and methods for hacking ATMs. This is why it's important for consumers to be cautious when withdrawing cash, and also for them to check their account regularly and confirm that all the transactions on their debit card are legitimate," he added.
FICO's information was compiled from their card alert service, providing monitoring to a wide range of ATMs, as well as other readers across the US.
Tips for safeguarding debit cards
FICO has come up with some tips to help consumers keep their data safe. If you at the ATM and it look's different, or your card has trouble sliding into the card reader, they suggest moving on to a different location. It's better to be safe than sorry. Also, if anyone is lurking nearby, take a pass on that location, too.
If you're at an ATM and your card gets stuck, give your bank a call ASAP. Why? While it may seem like the machine ate it, a thief may fish it out later. The ATM may have been set up to look like it's having a technical issue, but it might actually be a trick to get your card data.
If you believe your debit card has been compromised, contact your provider right away and ask for a new card. Anytime you think there may have been an issue, it's important to get a new card and password.
FICO also suggests keeping track of your transactions. That way you can alert your issuer as soon as a problem occurs. The earlier issues are caught, the better.
Last but not least, make sure your bank has your cell phone number and your address so they can contact you immediately if there is an issue.