The content is accurate at the time of publication and is subject to change.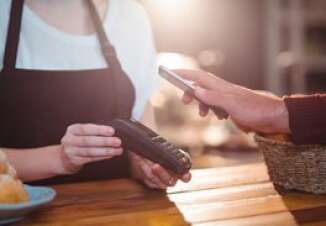 Last year there was an upswing in the number of chip-enabled debit cards rolled out, according to the 2017 Debit Issuer Study by Pulse, with an estimated 80% of cards in the United States having been outfitted with EMV technology. While issuance of cards was up, in 2016 the instances of fraud were down, dropping to just about 28%.
Why is fraud down? Pulse points to systems put in place by the financial services industry to thwart hackers and cyber criminals. These systems include converting to EMV tech for debit cards, expanded use of tokenization in mobile commerce and continuing to invest in fraud-mitigation initiatives.
That said reducing fraud can be complicated. "The more financial institutions tighten fraud-tolerance limits, the more they risk negatively impacting the cardholder experience," said Jim Lerdal, Vice President of Fraud and Risk Management for PULSE.
"It is a balancing act because declining potentially fraudulent transactions could lead to 'false positive' fraud identification, which can frustrate account holders and potentially drive them to other methods of payment," he added.
Mobil wallet downloads are up
In the study, they found that more people have mobile wallets, but that doesn't mean that they are using them. Even with this kind of traction, the combined usage of mobile wallets like Apple Pay, Android Pay, and Samsung Pay only made up around one-quarter of 1% of debit transactions in the U.S.
Among users what was the most popular mobile wallet? ApplePay was the most popular of the digital wallets, up 80% in 2016. Issuers are invested in mobile wallets, with 75% now allowing their debit cards to be loaded into at least one digital wallet.
EMV tech integration plateauing?
Issuers outpaced predictions when it comes to integrating EMV chips into debit cards, according to Pulse, with debit cards outfitted with chips making up 30% of all debit card based transitions in January of 2017. This makes up a 650% year over year uptick.
That said growth may slow down. "The growth of chip-on-chip transactions is likely to slow as the card base migration concludes," said Tony Hayes, a Partner at Oliver Wyman who co-led the study. "In addition, many transactions are not chip-eligible, such as online purchases and fuel dispenser transactions."