The content is accurate at the time of publication and is subject to change.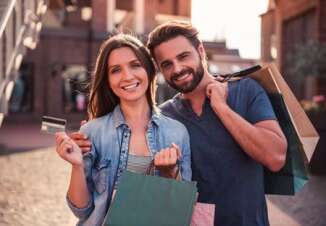 The most recent February Nilson Report found that, citing American Express had 10.6 million U.S. merchant locations at the end of 2019. That means that American Express credit cards are now accepted at 99% of places that accept credit cards in the U.S.
There are some misperceptions about American Express. For example, American Express credit cards are notoriously famous as cards that are not accepted as widely as Visa or Mastercard credit cards or merchants have to pay higher fees for accepting Amex credit cards. American Express has made efforts to tackle such fame and we can see the results.
The change is significant: American Express added almost a million new U.S. locations in 2019 alone. Now, American Express credit cards are accepted at 10.6 million U.S. merchant locations, which is the same as Discover. If compared with Visa and Mastercard, such cards are accepted at 10.7 million U.S. locations.
"American Express Cards, whether personal, cobrand, small business or corporate, now have even greater utility because our Card Members can use them with more confidence in more places," Anre Williams, group president, Global Merchant & Network Services at American Express, said in the press release.
Amex worked hard to change the way consumers and merchants see them. The company is helping merchants understand that things have changed and now there is little cost difference for a U.S. business to accept American Express cards over the other payment networks. As a result, more merchants start accepting American Express and consumers are able to use their American Express credit cards at more locations, including to pay water bill, rent, healthcare costs, and tuition.
American Express are not planning to stop there. Now they have plans to expand coverage internationally. In 2019, more than two million new places outside the U.S. started accepting American Express.