The content is accurate at the time of publication and is subject to change.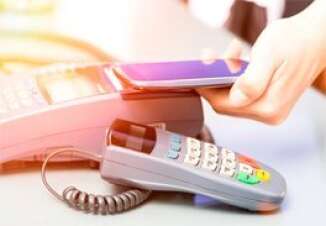 Using a mobile wallet to make payments can be important whether you're buying a coffee or a new outfit, and now people in the U.S. with the MyVanilla Prepaid MasterCard and MyVanilla Prepaid Visa Cards will be able to make mobile payments too. They will be able to load these cards into Apple Pay, Samsung Pay, and Android Pay, and use them the same way they would a credit or debit card.
This news comes just in time for the holiday season, so people can streamline making purchases and stay on top of their transactions. Once the cards are loaded into their mobile wallet they will be able to make payments with their smartphone due to these upgrade by InComm, the prepaid product and payments Technology Company behind this line of prepaid cards.
Security in the mix
No matter what kind of payment card people are using, security counts and the mobile wallets that the MyVanilla Prepaid MasterCard and MyVanilla Prepaid Visa Cards can be loaded into all use token-based security to protect people's data.
Token based security means that a one-time unique code is generated at the register, and it is used to make the payment go through rather than the user's data, thereby adding an additional layer of security into the transaction.
The low down on MyVanilla
The MyVanilla prepaid cards are only available in the United States at a variety of retailers, including Walmart, 7 Eleven, Family Dollar, Fred's Super Dollar, Walgreens, Speedway, Dollar General and CVS.
When people purchase a card they go through a quick registration process to get started. They can add funds to their card via Vanilla Reload or Direct Deposit. People can also opt to get text alerts so they can stay on top of their transactions and track their balance. They can also transfer money between their MyVanilla accounts.
Since this is a prepaid card people do not have to go through a credit check. These cards can be used at retailers that take Visa or MasterCard debit cards. This includes brick-and-mortar stores, as well as via online portals, and apps. To get more information people can visit the MyVanilla website.