The content is accurate at the time of publication and is subject to change.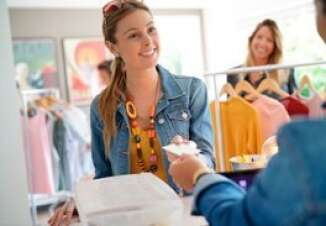 Belk, with the help of Synchrony, has added a new credit card to its portfolio - the Belk Rewards MasterCard, offering up 5x the points per dollar on purchases made with the retailer. It is also part of the MasterCard network, so it can be used anywhere that takes MasterCard.
In keeping with this theme, cardholders also earn double points when shopping for groceries and when pulling up to the gas station. All other purchases earn one point per dollar.
With the new Belk Rewards MasterCard, people can earn more points faster, with the card's earning potential broken down into three levels for in-store purchases. Standard Belk Rewards cardholders earn three points per dollar spent, while Belk Rewards Premier cardholders get 4 points, and last but not least, Belk Rewards Elite cardholders earn five points. The level cardholders earn is based on their annual spend with the store.
"We're at a pivotal point in Belk's history where customers are looking for both innovation and a tradition of quality," said Randy Whitaker, Chief of Stores, Belk. "This new payment option offers greater flexibility and rewards at the same store our customers know and trust."
Points can be earned with purchases made in real time and when shopping online.
Additional benefits
With the Belk Rewards MasterCard, people can also access benefits that typically come with being part of the MasterCard network, including:
Zero fraud liability

Extended warranty coverage

Purchase protection

Identity theft resolution assistance
When it comes to redeeming points, people get a $10 Belk Rewards certificate for every 1,000 points they earn.
To get more information on this card, check out this website.
They have history
Belk partnered with Synchrony more than a decade ago to create a store-branded card that was linked to the Belk Rewards loyalty program. That card was designed to help people earn points that could be used toward merchandise.
"We are building upon a relationship we've had for more than a decade with Belk," said Curtis Howse, SVP, Diversified Client Group, Synchrony.
"We are pleased to expand Synchrony's financial solutions and advanced technology to help Belk grow customer sales with this new co-branded credit card," he added.