The content is accurate at the time of publication and is subject to change.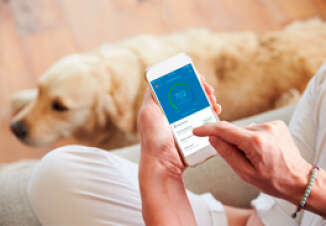 If you have ever thought you wanted to learn more about your credit score, in terms of how it works or even keeping track of it more effectively, Capital One is rolling out a new free app and website to help you do just that – called Credit Wise. And its available to everyone, whether they are a Capital One customer or not.
CreditWise is designed to help people get a handle on understanding their credit profile, while also being able to track it and learn how to boost it so they can meet their financial goals sooner than later. In a recent Capital One survey, they found that just 31% of Americans can actually tell you what their credit score is, while 37% have not looked at their score in a year or more. CreditWise is seen as a way to increase overall financial health.
"With CreditWise, Capital One is proactively addressing the credit score knowledge gap and empowering consumers with information they need to make well-informed financial decisions," said Patty Hasson, Executive Director for Clarifi – a non-profit financial counseling organization. "Making this tool freely available can have a real and positive impact, helping consumers across the United States gain a better understanding of credit scores and the key factors that go into every person's score. It is a useful tool that can help take some of the mystery out of what is a very important number in every U.S. consumer's life."
The mobile app can be downloaded directly from the Apple App Store, or via the website.
What you get...
CreditWise is actually a revamped version of Capital One's Credit Tracker, offering more user friendly bells and whistles along with some new extras.
The features that come along with this app include the ability to review TransUnion credit information as often as users want to without having to worry about it having a negative impact on their score. They can also get updates of their TransUnion VantageScore 3.0 credit score every week.
People also get:
• Notifications when there is a good or not so good change registered on their credit report.
• Access to a credit simulator that lets people actually see what impact a financial decision might have on their credit score.
• A summary of important factors that can have an impact on their credit score.
• A list of all their credit lines, whether they are open or closed, laid out by account. type, whether that is real estate, credit cards, or personal loans. And the balances for all accounts are provided as well.