The content is accurate at the time of publication and is subject to change.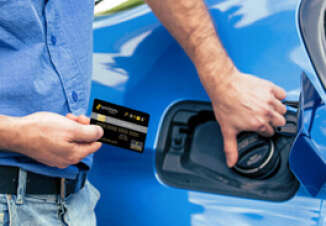 Synchrony Financial is rolling out a new credit card designed with car owners in mind. The new Synchrony Car Care Card gives people a way to pay for their card repair and maintenance purchases, and they can put off paying interest for the first six months if their purchase is for $199 or more.
The Synchrony Car Care Card was designed to replace the CarCareONE card, which had been in play for 30 years. With this new card people will get more benefits, and they can now use it 25,000 gas stations and auto service centers around the U.S, and includes Exxon and Mobil, Chevron and Texaco stations.
"The Synchrony Car Care card is an important financial resource for drivers to maintain or improve their vehicles, and manage their family's auto spending needs with one convenient payment method," said Glenn Marino, executive vice president and CEO, Payment Solutions, for Synchrony Financial. "Consumer and merchant input has been vital in enhancing this market-leading program in ways that provide greater value and flexibility to both car owners and service providers."
Partnering with Discover
This credit card is serviced by Synchrony Bank, but they have also teamed up with the Discover Global Network, so that drivers can use the card at a wider range of stations – all stations across the U.S. that take the Discover Card.
This translates into 25,000 service and parts locations in both the U.S. and Puerto Rico, along with over 185,000 fuel stations. And Discover is excited to be on board. "Discover offers innovative solutions that help businesses grow, and we're excited to be working with Synchrony Financial on expanding acceptance for their new Synchrony Car Care card," said Diane Offereins, president of Payment Services at Discover.
App upgrade
Along with the rollout of the new card, the app has been upgraded, so that people will be able to find gas stations and service centers, as well as other partners, while on the road.
They will also be able to keep track of expenses, take advantage of offers and manage their account all through the app.
To get more information people can visit the website.