The content is accurate at the time of publication and is subject to change.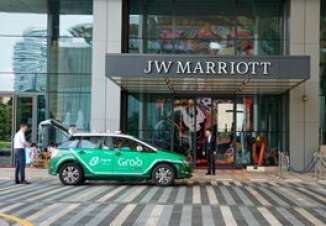 Marriott International has inked new deals with JPMorgan Chase and American Express to extend the hoteliers relationship with both companies. With this deal, the Marriott Rewards and Ritz-Carlton Rewards Visa credit cards will continue to be handled by JPMorgan Chase, while the Starwood Preferred Guest (SPG) credit cards will be issued by American Express. This new deal also comes ahead of new cards being rolled out by both issuers in the coming year.
This re-upping of these relationships is seen as a way to continue a winning combination for Marriott. "Marriott's co-brand credit cards have been a meaningful contributor to the success of Marriott's loyalty programs and a sign of the extraordinary value of our portfolio of brands," said Arne Sorenson, Marriott International's President, and Chief Executive Officer.
"We are pleased to bring together the power of JPMorgan Chase and American Express with our global portfolio of brands to continue to provide consumers with choices," she said. "We expect our loyalty program members, owners, and franchisees, and our shareholders will see significant incremental benefits from these new agreements."
New cards coming
Along with extending their relationship with JPMorgan Chase and American Express, Marriott is expecting to roll out new payment cards next year. In partnership with American Express they will be launching super-premium consumer and small business co-branded cards, and premium consumer and mass consumer co-branded cards via JPMorgan Chase.
The details on these new cards are expected to be released next year, while both issuers keep managing their current offerings. "We are excited to build on our long-term partnership with Marriott and look forward to continuing to serve our mutual customers with the products and experiences they love," said Jennifer Piepszak, CEO of Chase Card Services.
"Together, we also plan to invest in new mass and premium consumer products that will bring choice and variety to the marketplace, along with the depth and breadth of Marriott International's portfolio of brands," she said.
No changes in reward
Right now it will be business as usual for people with Marriott's co-brand credit cards. People with the Marriott Rewards, Ritz-Carlton Rewards Visa credit cards, and Starwood Preferred Guest credit cards can keep earning and redeeming rewards just like they usually do.