The content is accurate at the time of publication and is subject to change.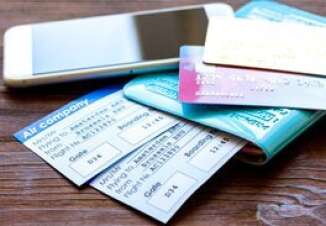 If you're looking for a prepaid card that lets you earn miles, you're in luck, because United Airlines and prepaid card provider Netspend, will be rolling out the MileagePlus GO Visa Prepaid Card. With this card, travelers can earn miles, which can then be cashed in for travel rewards via United's MileagePlus loyalty program. This new card is slated to be launched over the summer.
The MileagePlus GO Visa Prepaid Card is the first prepaid card to offer travelers the ability to earn miles. "We are also eager to offer the opportunity to earn airline miles to consumers who are looking for new financial solutions to help them manage their money. Several of our prepaid cards offer a loyalty component, but no other prepaid card in the U.S. offers the ability to directly earn miles through a major airline. We're excited to reach out to this consumer with a great partner like United Airlines," said Netspend President Chuck Harris.
Getting started earning miles
Once available, people will be able to place an order for the MileagePlus GO Visa Prepaid Card online, but they will need an active MileagePlus account number to get the card. When the card arrives it will have the Visa logo on it. The MileagePlus GO Visa Prepaid Card will be issued by Republic Bank, and the account for that card will be insured by the FDIC on a pass-through basis.
What about security? The card comes along with electronic anytime alerts, so people will be able to keep track of their spending and see if there are any issues with their account.
Use anywhere Visa is accepted
Visa is partnering with United and Netspend to develop this card, so travelers can use it anywhere that already takes Visa debit cards.
"By partnering with United and Netspend, Visa is helping broaden access to payments for more customers," said David Josephs, head of North American debit and prepaid solutions at Visa. "Together, we are continuing to innovate and develop new payment products that meet evolving customer needs."
For more information people can visit the website.