The content is accurate at the time of publication and is subject to change.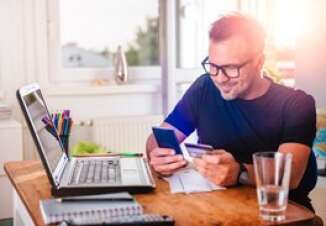 The Uber Visa Card, which launched today, is the latest addition to Barclays credit card portfolio, offering 4% cash back when people eat out at restaurants and when they order takeout. Cardholders also earn 3% back when booking travel, along with 2% back when making purchases online. This includes getting a ride from Uber, as well as buying music and video via streaming sites.
Cardholders can also earn $100 once they spend $500 during the first 90 days of having the card. There is no annual fee for the Uber Visa Card and it will be integrated into the Uber app.
People can apply for the card from the app or online, with approval suggested to take no more than a few minutes. Once they get the thumbs up they can add it into their Uber Wallet, with the actual card typically arriving within 7 to 10 days.
"We are always looking for unique ways to surprise and delight our riders, which are the reason we built the Uber Visa Card," said David Richter, global head of business and corporate development, Uber.
"We partnered with Barclays to design a credit card that is not only custom-tailored to reward our customers' everyday lifestyle, but is also fully integrated into the Uber app experience," he said.
The perks and benefits
With the Uber Visa Card, people can get a credit for up to $50 to cover subscription services, after a $5,000 spend on the card annually.
People who use the card to pay for their cell phone bill each month receive mobile phone insurance covering up to $600 in damages or to help replace it if the phone is stolen.
Other benefits include:
Getting invites for exclusive offers and events taking place in certain U.S. cities
$0 fraud liability protection
No foreign transaction fees when traveling abroad
Redeeming rewards
People can redeem their rewards via the app, and they can be used toward a wide range of items, such as Uber credits, cash back, and gift cards.
"Through our partnership with Uber and Visa, we have created one of the most innovative and modern payment experiences in the market," said Denny Nealon, head of U.S. partnerships, Barclays.
"The Uber Visa Card is one of the richest no annual fee card programs available in the U.S. Our deep integration into the Uber app enables us to provide the simple and seamless experience customers are looking for," he said.
People can get more information on this card via the website.