The content is accurate at the time of publication and is subject to change.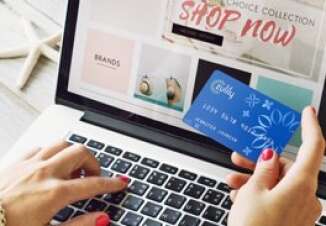 Zulily, an online retailer, and Synchrony Financial are joining forces to roll out a new store credit card offering the retailer's customers access to special perks and features, including Smart Pay, giving cardholders three months to pay down a purchase. People who apply for the zulily credit card and are approved get a $15 bonus that can be applied toward the first purchase they make with their new card on the zulily website.
This credit card is part of their branding strategy, giving their customers a wide range of options, which now includes payment options and credit card perks. "We are obsessed with making each and every one of our customers a passionate fan of the zulily brand, and constantly strive to deliver on and enhance our customer experience. The launch of our zulily credit card is just one special way we will continue to surprise and delight our customers," said Darrell Cavens, President and CEO of zulily.
"With roughly 93% of purchases coming from existing customers, we believe they will be delighted with a new financing option and compelling customer benefits that provides added value to their daily shopping experience," he said.
Smart Pay and more
With this card, people can still pay down or off their balance monthly, but they can also take advantage of Smart Pay an option letting them pay merchandise off over time. Unlike traditional layaway, people opting to use this option, can buy the merchandise they want, use it, and then opt to pay it off over a three-month period by making payments each month.
People can opt to use this method at checkout, and then their purchase is split into three charges that appear on their statement.
There is no annual fee for this card, and people also get access to exclusive seasonal offers, as well as deals.
"By offering zulily customers with a new zulily branded payment option, we provide customers with a more comprehensive shopping experience," said Curtis Howse, SVP, and General Manager, Diversified Client Group, Synchrony Financial.
"Online retailers and shoppers are continuously seeking out more convenient, fast and easy ways to shop and make purchases," he said.
Zulily is an online retailer, which launched in 2010. They specialize in offering their customers a variety of products from both top brands and up-and-coming ones. For more information on this card, people can visit the website.