The content is accurate at the time of publication and is subject to change.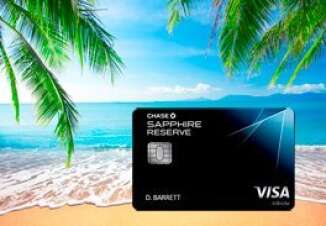 Sapphire Reserve cardholders can now take advantage of some new summertime experiences being offered by Chase, including being able to head out to events at the Seaport in New York City, get tickets to summer concerts at the MetLife Stadium in East Rutherford, and snag VIP passes to the Outside Lands Festival in San Francisco.
Along with these new offerings and others, Sapphire Reserve is launching their travel guide designed for cardholders, simply called Sapphire Six. This new guide offers cardholders information on everything from popular destinations and restaurants to entertainment opportunities, all based on the travels of Sapphire Reserve cardholders.
Sapphire Six is seen as being a way to help cardholders get the most out of their travel days. "Not only are our cardmembers finding the next best thing – they are helping to define it," said Pam Codispoti, president of Chase Branded Cards.
"Whether it's the best place to enjoy a sunset dinner or catch local music, we are taking the lead from our cardmembers and I can't wait to try their recommendations," he said.
New experiences on the East Coast
This summer, Sapphire cardholders will be able to head to Seaport Summer '17, in NYC, where they can take advantage of special experiences involving everything from culinary and music adventures to retail and cultural experiences.
This includes getting into the Chase Sapphire Lounge located in historic Seaport District, in an outdoor Garden Bar. To gain access people just show their card. Cardholders can also get early reservations to the Seaport Food Lab, where they can sample food by six award-winning chefs – the lineup will vary depending upon the day. There will also be exclusive concerts and events in the area as well.
Summer concerts are popular, and Sapphire cardholders will be able to purchase VIP suite tickets to events at the MetLife Stadium located in East Rutherford, NJ.
Going West
Are you interested in the Outside Lands Festival in San Francisco? If so, and you're a Chase Sapphire cardholder you will be able to buy sold out 3-day festival VIP + cabana access and single day ticket packages, as well as being able to head over to Sapphire Lodge.
People can get more information about events and experiences on the website.