The content is accurate at the time of publication and is subject to change.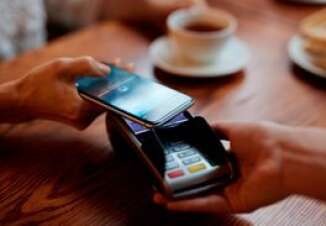 Checking out with your American Express card will be easier in 2018 because you will no longer have to sign for your purchase. This new initiative is slated to start in April of 2018 and will be applicable to all purchases made with an American Express Card around the globe.
In the past, they have waived signatures in the United States on purchases of $50 or less, in Canada for purchases less than $100, and in the United Kingdom on purchases less than 30 pounds. This new initiative expands upon this trend.
"The payments landscape has evolved to the point where we can now eliminate this pain point for our merchants," said Jaromir Divilek, Executive Vice President, Global Network Business, American Express.
"Our fraud capabilities have advanced so that signatures are no longer necessary to fight fraud. In addition, the majority of American Express transactions today already do not require a signature at the point of sale as a result of previous policy changes we made to help our merchants," he said.
Signatures becoming obsolete
Contactless payment methods, including card-based, mobile tap-and-pay methods, and EMV chip technology, have made collecting a signature at the point of sale less important. On top of these methods, American Express has developed advanced algorithms, which they indicate provides a more exact way to detected fraud, while also reducing inconvenience for cardholders.
Clearly doing away with the need for signatures offers cardholders a more streamlined checkout, so they can get out of the store faster, but it also has an upside for merchants, including lower operating costs. That said, when this new initiative kicks in retailers can opt to keep collecting signatures if they want to, and will have to do so if there is law in their area that says they have to get a signature.
Some retailers all in
Many retailers are all in for doing away with signatures. "The introduction of our Walmart Pay mobile app has raised our customers' expectations for being able to check out quickly and easily," Mike Cook, senior vice president and assistant treasurer at Wal-Mart.
"Having to sign a receipt can be a hassle for customers and is not necessary to prevent fraud at the point of sale. We're pleased American Express has decided to eliminate its signature requirements, which will promote a more seamless shopping and checkout experience for our customers," he said.