The content is accurate at the time of publication and is subject to change.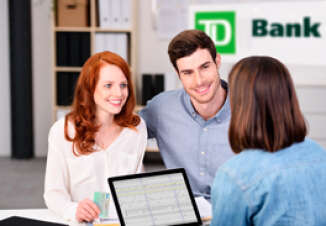 TD Bank will take over Nordstrom's U.S Visa and private label credit card portfolio, totaling a whopping $2.2 billion in assets. But that's not all, they have also inked an additional long-term deal making TD Bank the exclusive issuer of Nordstrom branded Visa and private label consumer credit cards in the U.S.
Already existing credit card customers, and individuals enrolled in Nordstrom's Rewards loyalty program will not see any changes in the cards, rewards or customer service  when the new deal kicks in later in the year.
A long time coming
Both of these deals have been in the works for the past twelve months, and Nostrom's new partnership with TD bank is seen as being a way for Nordstrom to keep their hands on approach to customer service, while also improving their bottom line.
"When we began this process a year ago, our number one goal was to continue to take care of our customers directly. We are pleased to meet this goal through our collaboration with TD, a premiere global financial institution and experienced credit card partner. We found TD to be a strong cultural fit, sharing our customer-focused approach and providing capabilities to help us further enhance the customer experience," said Blake Nordstrom, co-president, Nordstrom, Inc.
TD Bank has been seeking to increase their credit card reach in North America, and this partnership gives them a stronger foothold in the market. "TD will be working with one of the most highly respected retail brands in the world and one with a well-established, national customer base. We are excited that they have chosen us as their credit card partner," said Bharat Masrani, group president and CEO, TD Bank Group.
How it works
With the signing of this agreement Nordstrom is set to sell all its credit card receivables, but the retailer will still receive a significant portion of the money generated by the credit cards.
Once that happens, TD will take over the maintenance of the portfolio, but Nordstrom will keep servicing their customers' accounts, as well as keeping its retail and card services integrated, and running their rewards program.