The content is accurate at the time of publication and is subject to change.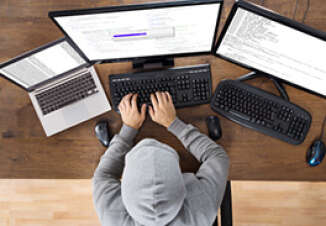 More and more Americans are making online and mobile purchases and according to a new Experian study along with this trend there is also an upswing in e-commerce fraud – specifically shipping and billing fraud.
This data comes on the heels of the one-year anniversary of EMV chip technology being rolled out across the U.S. This new tech is designed to thwart in-store fraud by making counterfeiting credit and debit cards harder, but even with the focus on new in-store tech e-commerce fraud attack rates are up 15% from last year.
Bringing home the point that the spike in e-commerce fraud is connected to crimes committed when the actual card is not on site – meaning online and mobile transactions – and this kind of fraud is most often linked to credit card theft, personal data being stolen and identity fraud.
Suggesting that cyber thieves are looking for new opportunities to when confronted with the EMV roll out. "Fraudsters continue to exploit new vulnerabilities, and perpetrate card-not-present fraud against businesses using stolen consumer identity and payment data," said Adam Fingersh, Experian general manager and senior vice president of Fraud and Identity Solutions. "This reinforces the need for aggressive fraud prevention strategies and adoption of open technology platforms to prepare for the latest emerging cyber security threats. Fraudsters have what they need to quickly capitalize on compromised data, so businesses need to be prepared."
Miami, Houston, and Eudora we have a problem
In the study Experian looked into shipping and billing fraud, with the billing address typically belonging to the victim of the fraud and the shipping address being a drop off point for the falsely purchases merchandise.
They did a zip code by zip code analysis and determined the riskiest zip codes, finding that certain ones lead the way in terms of fraud with Miami taking the top spot for both billing and shipping fraud, while Houston took the top spot for billing fraud, and Eudora, Kansas, has the most shipping fraud.
Upswing in e-commerce sales too
Experian indicates that the upswing in e-commerce fraud goes hand-in-hand with a 16% increase in e-commerce sales within the U.S. based on data from the U.S. Department of Commerce. This represents the biggest year-over-year increase since the third quarter of 2014. Given this data the increase in the accompanying fraud is not all that surprising.
For this study Experian looked at millions of e-commerce transactions made during the half of 2016. While doing so they identified the newest fraud attack rates when it came to shipping and billing within the United States.