The content is accurate at the time of publication and is subject to change.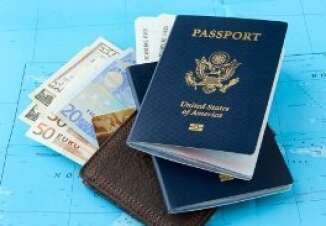 If you've been thinking about getting a passport, now might just be the right time to get on it because starting on April 2nd a new U.S. Passport will run you $145, rather than the $135 it now costs. For kids under the age of 16 passports will now run their parents $115.
This increase is due to a $10 increase in the passport execution fees, which are charged when filing for a passport in person. And the new fees will apply to a variety of people, including:
New applicants filing the DS-11 over the age of 16
People who have not renewed their passport for 15 years or more
Kids under 16
Individuals getting a replacement passport for one that was lost or stolen
But what if you need to renew your passport? If you are mailing in your renewal application (form DS-82) it will still cost $110 according to the U.S. Department of State.
The new cost is reportedly due to the rising costs of processing new passports.
Passport cards going up too
Passport cards can be used to cross the border when traveling to and from Canada, Mexico, The Caribbean and Bermuda, but they can only be used when traveling by land or by sea. Passport cards cannot be used when flying in or out of these countries, people who are looking to fly might want to explore getting a regular passport.
The cost of a passport card for an adult was $55 and it will not be $65, while the cost of a kid's card will now cost $50.
Passports are Real ID
While passports are definitely needed when you're traveling internationally it is also a great form of I.D., which can be used to do everything from identifying yourself to when dealing with Federal and State Government departments and opening a new account to getting into a bar.
When traveling within the United States, it can be an easy way to avoid problems at the airport, because as of January in some states using a regular driver's license is not an adequate type of identification when traveling. In those states, people need to show a REAL ID, like a passport, passport card, enhanced driver's license, or another form of acceptable identification.
For more information people can visit the website.