The content is accurate at the time of publication and is subject to change.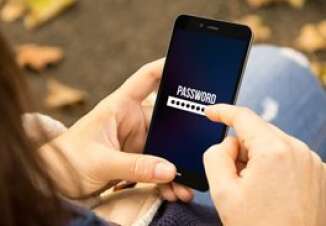 If entering a password to access your account seems like a hassle, you are not alone, according to a new study by Visa, finding that 86% of people find the idea of using biometrics to make a payment or verify their identity with a touch or look intriguing, thereby making passwords unnecessary.
The new study looked at both the awareness level and perceptions of consumers when it comes to using biometric authentication to get into their accounts and to make a payment. Biometric technology means using physical indicators, like fingerprints and facial/voice recognition, to verify who you are.
This technology is in the consciousness of consumers, with 65% reporting that they already know about biometrics. While 30% have already given it a try or two, and 35% report using it often. On the other hand, when it comes to voice recognition just 32% of people have given it a try, and only 9% use it often.
Making life easier and safer for consumers
The study also found that 70% of people see using biometrics as being an easier way to access their information while 61% believe it as being faster. It is also seen as being safer, with 46% believing that it is a more effective way to keep their data safe when compared to using passwords or PINs.
Besides the safety factor, they found that 50% of consumers felt that the main benefit of using biometric technology was doing away with the need to remember a variety of passwords. That said consumers are still concerned about the safety of their biometric information, with 49% worried about the possibility of a security breach.
Gearing up for biometrics
This sets the stage for businesses to start integrating biometrics into their offerings. "For financial institutions, the time has never been better to integrate biometric technology into banking apps and payments experiences for customers," said Mark Nelsen, senior vice president of risk and authentication products, Visa.
"Visa is investing in the best ways to add these emerging technologies to our portfolio of products and services. Advances in mobile device features are increasing the accuracy and speed of biometrics, such that they can be used for financial transactions. At the same time, consumers are widely familiar and comfortable with using biometrics for more than just unlocking their phones," he said.