The content is accurate at the time of publication and is subject to change.
This content is not provided by Citi. Any opinions, analyses, reviews or recommendations expressed here are those of the author's alone, and have not been reviewed, approved or otherwise endorsed by the Citi.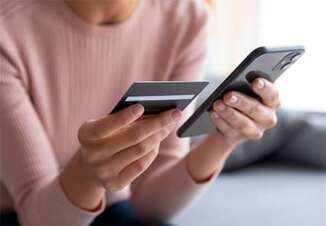 If holidays left you struggling with credit card debt, a balance transfer credit card could be a fast way to address the problem. The balance transfer credit card usually comes with an introductory 0% period that allows you to save on interest while paying off the debt.
Balance transfer credit cards come with different 0% terms but the standard is usually a one-year 0% promotional term. However, you can find offers with longer terms, up to 21 months of 0% interest. For example, the Citi® Diamond Preferred® Card (Citi is a Credit-Land.com advertising partner) and the Wells Fargo Reflect® Card offer up to 21 months of 0% intro APR on balance transfers from account opening. The only disadvantage is a balance transfer fee. Both cards charge up to 5% balance transfer fee. Still, savings from transferring a balance to a 0% interest credit card are usually much higher than the amount you have to pay in balance transfer fees.
If you do not want to pay the balance transfer fee no matter how great the offer is, look for balance transfer credit cards that charge no balance transfer fee. Such cards tend to offer shorter 0% terms and therefore require more commitment and discipline. An example of a zero balance transfer fee card is the First Tech Platinum Rewards Mastercard® card. This card offers standard 12 months of 0% interest on balance transfers. When the promotional interest is over, a go-to APR will come into effect.
Some general points to keep in mind about balance transfer credit cards:
- The promotional 0% interest rate will eventually end and an ongoing interest rate will apply to all unpaid and new balances.
- The balance transfer fee usually ranges from 3% to 5% and should be paid upfront.
- You need to make at least minimum payments on the balance transfer credit card, otherwise you may lose your promo rate.
While balance transfer credit cards can be helpful, they may not be the right solution for every person. Luckily, there are alternative options. If you can't qualify for a high enough credit limit or have bad credit, you can consider a personal loan or come up with a debt pay off plan.