The content is accurate at the time of publication and is subject to change.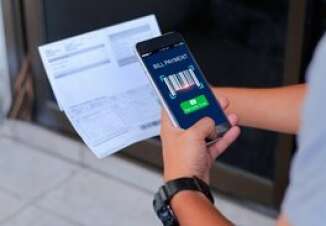 Mastercard is looking to help consumers pay their bills more easily and quickly with Bill Pay Exchange, a new digital solution they are launching. The Bill Pay Exchange will let people manage and pay all sorts of monthly bills ranging from rent, cable and utility bills to credit card, mortgage and other bills. According to Mastercard bills will be paid almost instantly via consumer's bank accounts, so it will no longer take days for payments to clear.
Will they have sent up different accounts to make payments? The answer is no, it will be one-stop shopping when it comes to paying their bill with this technology. Consumers will be able to make the payments directly from their mobile banking app.
Mastercard is offering this service to a wide range of banks and credit unions. Once their bank integrates Bill Pay Exchange into their system the technology will let consumers go into their mobile account and set it up their payments. They can set up the system so that they get notified when their bills are due, and then review the details once they are in the app. They will be able to make a payment, but they can also go into the system to tweak the payment amount.
Mastercard expects that Bill Pay Exchange will be rolled out in 2019, with testing of the system occurring that year as well.
Behind the scenes
Mastercard's Bill Pay Exchange will use the Clearing House's (TCH'S) real-time payments infrastructure to provide consumers with an avenue to make these payments directly from their accounts. This is because TCH was building using technology from Vocalink, one of Mastercard's companies, which will power the systems bill paying capabilities.
"Mastercard is accelerating its vision of digitizing all forms of payments to make life simple, seamless and secure," said Colleen Taylor, executive vice president, New Payment Flows, North America, Mastercard. "With Vocalink, we are in a unique position as the only network that has the technical capabilities and know-how to build faster payments applications at the pace the market requires."
Partnering up
Mastercard is already partnered with a wide range of billing partners, and they have brought on additional partners for this project to expand their reach, including ACI Worldwide, Aliaswire, Inlet and Transactis. They are also planning on bringing on more partners as well. "This is a unique opportunity for banks to bring a seamless billing and payment experience to both consumers and businesses," said Joe Proto, CEO, Transactis.
"Transactis was created for banks to serve their clients with biller direct EBPP technology. We are eager to support Mastercard by bringing this solution to our networks of bank partners to integrate the customer advantages of biller direct EBPP to reinvent bank bill pay," he added.