The content is accurate at the time of publication and is subject to change.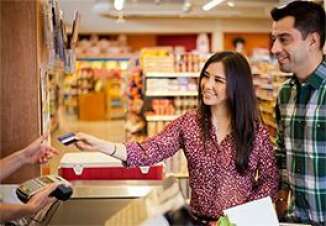 Visa has acquired Payworks, a company specializing in next-generation payment gateway software designed specifically for Point of Sale (POS) systems. With this new acquisition, Visa will combine the Munich-based company's cloud-based technology designed to process payments in stores, with their digital payment platform (CyberSource). This collaboration means that both retailers and acquirers will get access to an integrated payment acceptance system.
When they finish the build the new system will offer payment service providers and acquirers with a state of the art omnichannel payment management system. On the other hand, Visa's clients will be able to deliver their customers a streamlined payment experience in multiple areas at once, whether that is when they are using the app, heading to the store or ordering online.
An ongoing relationship
This is not a new relationship for Visa and Payworks. It actually dates back to February of 2018 when Visa entered into a strategic partnership with Payworks and invested in the company. "For the past two years, we have partnered closely with Payworks to deliver cutting-edge integrated commerce solutions for CyberSource's clients worldwide," said Carleigh Jaques, SVP, global head of digital merchant products, Visa.
"As these solutions become mainstream, aligning more closely with Payworks and combining our businesses is a natural extension of our relationship. Payworks has built a state-of-the-art software technology and an impressive client base. We are thrilled to welcome the strong and talented team to our family," Jaques added.
Omnichannel strategy is trending with businesses
They point to research by IBM (Put Fulfillment At The Heart Of The Customer Experience, IBM, Jan 2019) showing that having an omnichannel fulfillment strategy is a priority for 94% of retailers.
On the other hand according to the Omnichannel Report (Internet Retailer, 2019) 58% of consumers indicate that they have actually placed an order online and then headed to the store so they could pick it up.
What happens when they get to the store? Of course, they pick up their item but additional research suggests that 37% also picked up additional items ("The Rise of the Click & Collect Superconsumer," OrderDynamics, July 2018).