The content is accurate at the time of publication and is subject to change.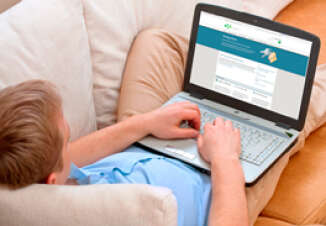 More than 50 million people are now able to access their credit scores for free, according to the Consumer Financial Protection Bureau (CFPB). This comes on the heels of for people to have easy and frequent access to their scores at no charge.
Last year, the CFPB launched an initiative calling on all credit card issuers to make scores available to cardholders. Discover and Barclays were two of the early adopters, and others have since joined them in providing customers with free FICO scores on their monthly statements at no fee.
However, simply having access to the scores has not been a cure-all for people's credit confusion, according to a focus group study also recently released by the CFPB.
Greater access, greater confusion?
The CFPB focus group studies revealed that while people are seeing their credit reports on credit card statements through their credit card companies and other sources, confusion persists about what credit scores mean, how to check them, and what information is used to calculate them.
The focus groups included people from a wide variety of backgrounds, and found that confusion about navigating credit information was widespread across diverse populations. In light of this, the CFPB recommended that credit-reporting companies take steps to make credit reports more user-friendlier and help folks navigate the credit score system.
Taking action
Richard Cordray, director of the CFPB, emphasized the importance of credit scores to consumers' financial lives."Once consumers see their credit scores, they can be motivated to learn more about their credit history, check their full credit report, and take action to improve their financial lives," he said.
But information gleaned from the CFPB's focus group research showed that people did not feel motivated or empowered to take action. In general, they did not feel that they knew what to do after checking their credit score. People reported being frustrated and unsure how to improve their scores.
The people most likely to check their credit scores on a regular basis were those who said they feel like they are financially savvy. Folks who reported being knowledgeable about credit terms, interest rates, and their credit report were the ones taking advantage of having greater access to their credit scores. They also said knowing their credit score enabled them to reach their financial goals more easily.
Consumers can access their free credit reports at annualcreditreport.com.