The content is accurate at the time of publication and is subject to change.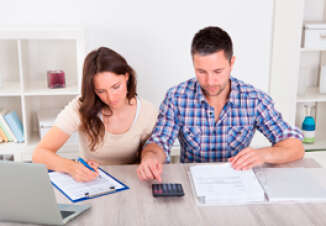 A $10 million settlement is in the works for people whose debit and credit card information was stolen during the Target data breach in December 2013. People will be eligible for up to $10,000 in reimbursements for everything from unauthorized purchases and credit report fees to upswings in interest rates and having to hire a professional to sort out their credit issues.
The announcement was made earlier this month by the administrator for the lawsuits resulting from the breach. Target customers are part of the class action if they:
Were contacted directly about the data breach at Target

Used their payment card at Target from November 27-December 18, 2013

Gave Target their contact information before DecembeTargr 18th, 2013

Were told their credit or debit card may have been compromised and were issued a new card by their lender after December 2013
The paper trail
Getting credit or identity theft issues in check often means lots of paperwork, but it will come in handy for individuals looking to get reimbursed for expenses related to the Target data breach.
With the right documents they can be reimbursed for the following expenses:
Unauthorized and unreimbursed charges

Expenses related to hiring professionals to repair credit or identity issues

Interest rate upswings due to the breach

Account fees related to the hack

Other fees and expenses due to funds being restricted

Credit related expenses

Costs associated with getting a new ID, including state ID, driver's license, and Social Security card

Other kinds of breach-related expenses
Individuals who don't have documentation on hand, but lost money might be able to recoup their share after the settlements with documentation are paid out. For instance if the total amount paid out to people with the proper paperwork comes out to be 1 million dollars, but 300,000 class members have claims pending without documentation, each one gets $30.
The amount of money paid out depends upon how many people submit claims.
Getting paid
To get a payout people must submit a claim form via mail or online by July 31, 2015. If they want to keep their right to sue Target separately, they cannot take part in the settlement and must submit a request for exclusion by July 31 as well.
A hearing will be held on November 10 to determine if the settlement will go through or not.  To get more information people can review the settlement notice on the website.