The content is accurate at the time of publication and is subject to change.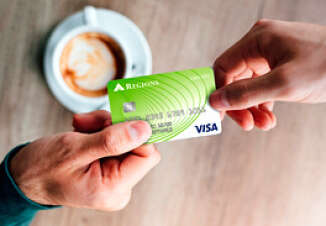 Regions Bank has rolled out the Regions Explore Visa Credit card for people looking to get their credit on track while also offering them access to some of the benefits and flexibility that goes in hand in hand with having a traditional credit card.
People with the Regions Explore Visa Credit Card secure the card with funds that are deposited into a special savings account, and their credit limit is tied to how much money they have in that account. This new offering is seen by Regions Bank as a way to give customers who have a hard time getting a traditional credit card more options.
"There are all types of needs, when it comes to borrowing money, building credit and managing your finances," said Rajive Chadha, head of Regions Retail Products and Payments.
"The new Explore Card helps Regions expand our product offerings, and it provides an option for consumers who might not qualify for a traditional credit card," he said.
How it works
People can apply for this card at their local Regions branch. To get started they must open an Explore Card Savings account, with a minimum opening balance is $250. The savings in this account is used to secure the card, and their credit limit is the same as the amount they have in their savings account.
There is an annual fee of $29 for this card, which is chip-enabled to increase security. Because it has a chip the card is inserted into terminals when shopping in brick and mortar stores rather than being swiped.
Fee's and benefits
With the Regions Explore Visa Credit Card there are no transaction fees to wrangle with when traveling abroad.
This card also comes along with Visa's Zero Liability Policy, so that people are protected against unauthorized purchases made in stores or online if their card or data is stolen, lost or used by cyber thieves.
To get more information people can visit the website.