The content is accurate at the time of publication and is subject to change.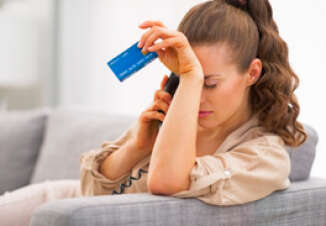 Getting a credit card may have become more difficult for some Americans, according to a new study by Harvard, showing that a 250% bump in regulations since 2007 may have resulted in lower-income, low-score Americans having less access to credit cards, while cards for higher income people spiked.
These regulations were instituted to protect consumers, but for some it may have had some unexpected ramifications, making it harder on them to access credit, with their access dropping by as 50%.
The new study released by the Harvard Kennedy School of Government's Mossavar-Rahmani Center for Business and Government looked at trends in consumer credit credit card levels. Specifically, they looked at the relationship between how the new regulations and their often unpredictable enforcement patterns actually drive the trend of individuals in higher risk credit brackets having less access to credit cards.
The upside and the downside
Overall credit card fees were reduced by the Fed's robust regulatory actions, which included a ban on risk-based pricing. These actions were a result of the CARD Act in 2009 and credit card rule-makings in 2008. The CFPB also helped keep fees down and the industry on its toes, with their pursuit of institutions engaging in "unfair, deceptive, or abusive activities" when it came to credit cards.
But according to the study while both were successful, these initiatives may have resulted in fewer cards being launched with smaller credit lines for people who fall in the lower end for income and score leading less access to credit cards. Yet credit cards for high score consumers had an upswing, moving toward 1.3 million accounts per year.
Yes, it's a problem
Harvard researchers stress in the study that this regressive trend is problematic for several reasons. One of the more important ones is that for small businesses, credit cards are an important part of financing their costs with one in five small businesses indicating that they use personal credit cards to help their business out financially. Without credit cards they are forced to go with more expensive kinds of financing, like payday lenders.
According to the CFPB, just about half of Americans living in low-income neighborhoods do not have an actual credit score. The regressive trends researchers found in the study can make it less likely they can get one and that will thwart economic mobility.