The content is accurate at the time of publication and is subject to change.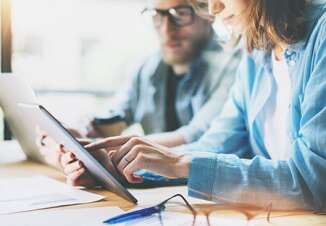 Rellevate is designing a digital bank for people who live from paycheck to paycheck.
They are not the first startup that is focused on this underserved market aiming to help hourly workers cope with ever-changing incomes and cash flow problems that often cause problems with bank accounts. Such fintech startups like Even, Digit, Tally, and Earnin also have solutions in this area.
Rellevate has a team of financial services specialists, partnerships with Visa, a bank, and international payment capability. It will use core processing software from Technisys. All this will allow Rellevate to offer a debit card payday advances, bill pay and international payments - all sold as a package through employers.
Rellevate will offer people more affordable alternatives to payday loans and cheaper banking services. "I've worked with payday lenders, check cashers and money transmitters, and the common denominator for those three are onerous fees," says Stewart Stockdale, the chairman and CEO of Rellevate.
Rellevate's digital framework will allow to move and access money, including money yet to be paid. There will be a real-time bill payment service and international money transfers. Customer service will be provided through an outsourced call center.
Rellevate services are offered to employers as to help them reduce turnover, improve job satisfaction and save them from having to provide payday advances as many do today.
Employers will give Rellevate access to data that will be used to let people borrow small amounts like $50 or $100 against their next paycheck. These pay advances would be offered four times a month without charge. The overall service will cost $9.99 for a monthly subscription if not subsidized by employers.
Rellevate plans to launch its new digital banking services platform at the end of the first quarter.