The content is accurate at the time of publication and is subject to change.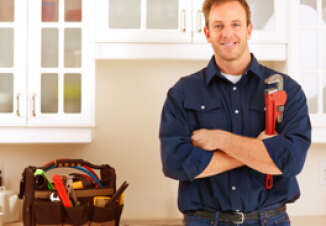 This year homeowners are looking to renovate their homes, according to a new survey by LightStream, an internet based lending division of SunTrust Banks, finding that 59% are planning to get their projects underway.
Going hand-in hand-with more people looking to fix up their homes is an upswing in spending with 42% planning on spending at least $5,000 or more, while 23% will be spending $10,000 or more. This is the biggest upswing in spending by homeowners on renovations since 2014.
How will they be paying for it? According to the study, homeowners will be using everything from loans and savings to credit cards to pay for their projects whether that's putting in a pool, or upgrading their bathroom.
How will they pay for it?
Sixty percent plan to dip into their savings, while 29% will be pulling out their credit cards, which is up 16% from 2016. On the other hand, some are taking out loans with 9% planning to get a home equity line of credit, while 7% will apply for home improvement loans. Last but not least, 6% will be taking some money out of their investments.
Pools, decks and patios are still in style
When it comes to getting renovations done, projects having to do with outdoor living are at the top of the list, with 41% planning out projects, which include adding in decks, patios or doing some landscaping. What about pools? They are on the list too, and more popular than last year, with 7% planning a pool install, which is a high for this survey and up 40% from last year.
Home repairs and technology upgrades are on to-do lists for 32% of people, as are upgrading bathrooms (28%) and remodeling kitchens (24%). That said, giving garages (14%) and barns (4%) an upgrade are also on the list for many.
Generational divide narrows
This year Millennials are also getting in on renovations, with 69% planning on renovating their homes, up 25% from 2014. Even with this narrowing of the generational divide, Generation Xers are a little a head of Millennials with 72% planning to fix up their homes, leading the way when compared to all the generations.
What about Baby Boomers? Their renovation to-do lists are having a downturn, dropping by 57%, down 11% from last year. Even with that some are still up for renovations. What projects are they focused on? They are looking to get their bathrooms and kitchens upgraded, but they are also looking at home repair and tech upgrades.
The survey was conducted by Harris Poll using online methods. It was carried out in the U.S between January 26 and 30. They interviewed 3,172 U.S. adults, who are over the age of 18.