The content is accurate at the time of publication and is subject to change.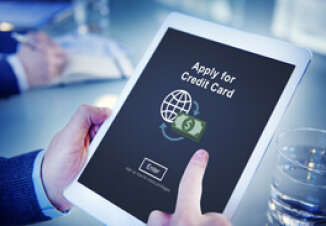 Applying for a retail credit card can be a hard sell in store for some consumers, according to a new study by Vyze, a cloud-based financial technology company, finding that they are concerned about everything from security issues to long application times.
Vyze found that while 89.4% have been asked to apply for a card while in a retail store, 61.2% have filled out the application there and 24.3% have filled it out online.
Why are some reluctant to fill out the application? It can be as simple as not needing to finance a big ticket item, but some are worried about security issues – and giving the stores employee their financial data can be an issue. While security when applying in real time is an issue for consumers when it comes to applying online its even a bigger issue, with 41.8% citing it as being an obstacle.
Rewards are king, not interest rates
Competitive interest rates are not a big draw for consumers, in fact there are other aspects that are far more important – including rewards and incentives, with 59.7% citing them as being key. While 51.2% would like to see applications be streamlined, and 40.2% are looking to have their application processed fast, and lastly 29.9% are interested in competitive interest rates.
When it comes to applying, online simplicity is key for 47.7% who are looking for the application to be streamlined– and here too it wins out over getting a competitive interest rate (32.1%).
More is better
When it comes to applying for credit consumers would like to see retailers offer them more credit options, and if they did 82.3% indicated that they would think about using in store credit to make a purchase. But what if they are ready to make a purchase? If they were given a choice of more than one credit option 36.8% say they would see the value in it.
Familiar retail store credit cards have more traction with over half of consumers (57.4%), yet other options are not off the table, with other kinds of credit cards (27.5%), layaway plans (22.9%), and loans offering set monthly payments (21.4%) also being attractive to consumers. Over 1,000 consumers based in the U.S., aged 18 and up took part in this study by Vyze, which was conducted online in March 2016.