The content is accurate at the time of publication and is subject to change.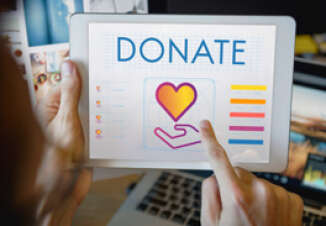 Donating to your favorite charity might just be an app away, with the rollout of Movements, an app designed to provide people with a way to donate their "spare change" from debit and credit card purchases to charitable causes like crowdfunding initiatives, rather than giving to charitable organizations.
After people download the Movement app, and link one or more credit or debt cards using their online login information, they can start making donations to any of the projects presented in the app.
The app is now in the beta testing stage and is available for iPhone users via the App Store.
How it works
How does it work? Every time people make a purchase, the app rounds up the amount spent to the nearest dollar and those funds then become available to support a cause of their choice.
To help them find one, it showcases a variety of social projects in seven different categories. The causes and projects are presented like other crowdfunding projects, including providing their fundraising goal and how long it is running for.
People then get updates about the cause that they gave to, which includes getting everything from photos and videos to text messages, so they know how the project is moving along. They also get documentation that can be used for a tax deduction.
Made for Millennials
This app is designed to be particularity appealing to millennials who tend to donate less to charities than the other generations. Yet they tend to support other kinds of charitable initiatives, like crowdfunding projects, which give them both accountability and transparency.
That said, they also like to use social media and mobile devices to donate, so this app was created to hit all those sweet spots. The app keeps the focus on the cause and the projects, while providing users with updates on the projects that their spare change is being used to fund.
"The largest generation of our time is experiencing serious friction when it comes to charitable giving, especially since less than eight percent of charitable donations are made online, and less than one percent are made on mobile," said Jong Woo, Movements Founder and CEO.
"We knew we had to create something that would resonate with today's generation of charitable donors to leverage the power of tech and social media to expand upon the way we impact the world around us," he added.
For more information on the Movements app, people can check out the app store or the app's website.