The content is accurate at the time of publication and is subject to change.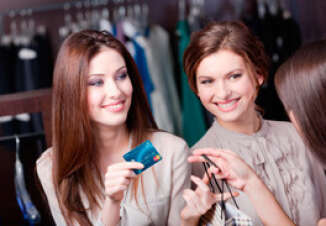 If you use MasterPass by MasterCard and shop at Saks Fifth Avenue you are in for a nice surprise. The retailer has just started taking MasterPass, so checking out might be easier and faster when shopping online.
This digital payment system lets people make payments with a simple click or two on websites that accept it, whether they are using their smartphone, tablet or computer to shop.
Both MasterCard and Saks are clearly excited by this partnership. "The Saks Fifth Avenue customer experience is extremely important to us, whether in our stores or online," said Dion Rooney, EVP, HBC Digital. "MasterPass is an integral component of providing our customers with seamless and secure shopping at Saks.com."
Saks is also joined by Poshmark, a social commerce marketplace, for selling and of course buying fashion. But wait that is not all. NAB Velocity, the omni-channel payments platform from North American Bancard, will also be coming on board later this year.
These additions to the MasterPass portfolio signals that MasterCard is continuing to have traction with merchants and consumers. "With increased acceptance of MasterPass, more consumers can go online, place their order and pay with just a couple of clicks. The burden of entering delivery and billing information is eliminated, further enhancing the shopping experience," said Michael Cyr, group executive, U.S. Market Development, MasterCard.
Getting up to speed with MasterPass
Individuals who don't already have MasterPass by MasterCard can set up an account on the website, but they can also sign up via their banks. MasterPass is free, and can be used on any website that displays a "buy with MasterPass" banner or button.
Later in 2016 MasterPass is slated to be upgraded with the MasterCard Digital Enablement Service (MDES.) What does this mean for users? It gives them an additional layer of security, with the system actually creating a digital token when making a payment, which lets them check out. The token does not contain any of their personal information, making it harder for hackers to get their personal and financial data.
MasterPass was rolled out three years ago and since them it is accepted by merchants in over 29 countries around the world.