The content is accurate at the time of publication and is subject to change.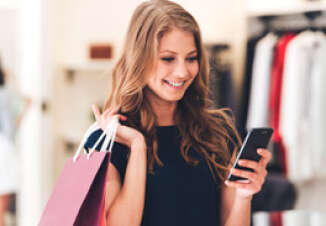 If you wish that you could load your membership cards and loyalty cards into your Samsung Galaxy smartphone to streamline your wallet, you are now in luck. Samsung Pay now does just that. It is able to store everything from retail rewards cards to insurance cards. When it comes to retail shopping people will be able to use their cards to take advantage of special offers, rewards and savings with the digital upgrade, whether they are going to the gym or heading out to their favorite restaurant.
Samsung see's this new feature as being a way to give their customers not just a slimmer wallet but a higher level of convenience. Consumers in the U.S. tend to have about 30 loyalty cards on hand according to Samsung, all of which will be accessible with this upgrade. all you have to do is have your phone on hand.
"With this new feature, Samsung Pay is giving users quick access to their favorite membership and loyalty programs and making shopping even easier," said Nana Murugesan, VP of Strategy and Operations for Samsung Electronics America. "Right now, shoppers have several things—credit and debit cards, membership cards, coupons, gift cards—they need to take out of their wallets and scan at the register. Samsung is simplifying the checkout experience by bringing those items to your phone, representing our next step toward a world without physical wallets."
Cards, cards, cards
Samsung Pay's new feature is already available to people using the Samsung Galaxy smartphones.
People can load all their retail reward cards into their phones, whether they are from a grocery store, drug store, or a loved retailer.
They can also add membership cards, which means they can now add in their gym membership card, as well as insurance cards, and personal identification cards. This way the actual cards can be left at home yet users still have access to the information.
Using the feature
To get started people simply open the app already in their phone. Once the cards are loaded, when they need to use the card, they open the app, pick the card they want to access, and hold the screen to the merchant's scanner. The system scans the barcode in the phone and lets the transaction go through.