The content is accurate at the time of publication and is subject to change.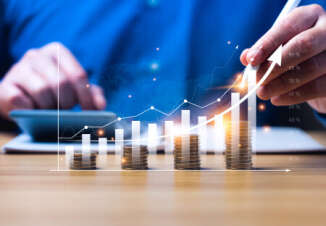 The Federal Reserve's rate-hike campaign that began in March 2022 has yielded fruitful results at last. Annual percentage yields (APYs) have reached incredible heights on top certificates of deposit (CDs), which means it's the right time to grow your savings.
Certificates of Deposit are the number one choice right now as they are less risky (have locked rates that won't change through the term of the CD) and can give a steady fixed return on your money. To score the best rate on a CD right now, follow the tips below:
Always compare offers from multiple institutions: brick-and-mortar banks are notorious for offering the lowest rates. The best CD rates are offered by credit unions right now. However, you can also find good offers from online banks.
Don't be afraid of online banks: online banks have higher CD rates compared to traditional banks. Plus, they tend to have lower overhead costs and are typically FDIC-insured.
Consider the term length: since you won't have access to money in the CD for a specified length of time, make sure you consider your financial goals and needs before locking your money into a long-term CD. Today, it's not necessary that the longer-term CD has the highest rates. There are many short-term CDs with high rates.
Look for promotional CD offers: since savings accounts are on the rise right now, some banks may offer promotional CDs with special terms for new consumers or opportunities to increase your interest rate.
Check for member or loyalty benefits: if you are a credit union member, you may have access to member-only offers like discounts or rewards. These offers may include special terms for CDs.
Be aware of penalties: if you decide to withdraw your funds before the term of the CD ends, you can get penalized, which can result in losing all your earnings.
If you have a substantial amount of money you won't be needed for some time, consider opening a savings account to get the best returns possible on your money. You can put all your money into a single CD, or you can spread your investment across multiple CDs with different term length. A bit of research and strategy can help you significantly benefit from your investments.