The content is accurate at the time of publication and is subject to change.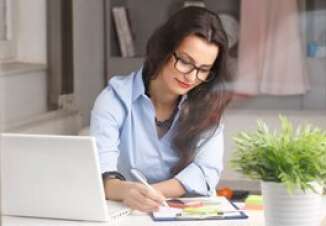 Small Business owners gave both the national and global economy a thumbs-up according to the new Business Leaders Outlook report from Chase for Business, with 56% feeling confident about the national economy and 44% saying the same for the global economy. This represents a 14 point upswing when compared to last year's numbers.
What about their local economy? Here too they are feeling confident, with many feeling the best about how things are going in their own area. In the study, 68% felt confident about how their company is doing, while 58% are feeling good about the local economy.
The top challenges
When trying to cultivate their businesses there are some challenges that come their way, with the study coming up with the top three. For 39% growing their sales and revenues was a concern, yet this number is down 11 points when compared to the statistics from 2015. On the other hand, for 28% uncertainty about economic conditions was a major challenge, down four points from the previous year.
And last but not least, the cost of healthcare was an issue for 28% of small businesses, which is actually a six point upswing when compared to last year. They found that half of the businesses provide their employees with healthcare coverage, which is up six points from 2016, and up 11% from 2015.
Taxes, regulations and cyber security matter
What issues are near and dear to the hearts of small business owners?
The top three issues are:
• Reducing tax rates 57%
• Lowering regulations 39%
• Accessing capital 35%
Yet there are other issues that they would like the government to focus on, with 29% looking for the infrastructure to be improved. While 22% want elected officials to focus on protecting consumer interest and 22% say cybersecurity legislation is important.
The study found that fewer small businesses are planning on increasing how many full-time and part-time employees they will be hiring. Yet even with this, they said that they need more help when they are hiring people and that their candidate pool is limited.
The small business version of the 2017 Business Leaders Outlook survey from Chase for Business was an online survey, which took place from July 17 to 24. The survey was taken by 1,099 U.S, based small businesses, with revenue falling in the $100,000 - $20 million range.